The leading company in drilling, Explomin, has carried out more than 4,000,000 meters of diamond drilling and RC on the surface and inside mines. In addition, it prioritizes the care of the ecosystem, safety and quality, since it has been in charge of executing each of its works under an integrated management system, in which it is evaluated, audited and certified under international standards such as OHSAS 18001, in addition to ISO9001, ISO14001.
In recent years, Explomin has specialized in drilling water wells, monitoring wells, tube wells, production wells and drainage wells. To achieve this, 2 methods are used:
Casing Advancer Drilling Method (Super Jaws)
Previously, it was complex to remove and replace the inner feed assembly to take a core, change the bit or carry out core drilling. However, Explomin uses the so-called Casing Advancer Wireline method to drill through decomposed soils to casing down to bedrock.
Such a drilling method has many applications, including lining difficult formations, laying drainage pipes, slotted pipes, underground instrumentation, sampling, overburden and soil core.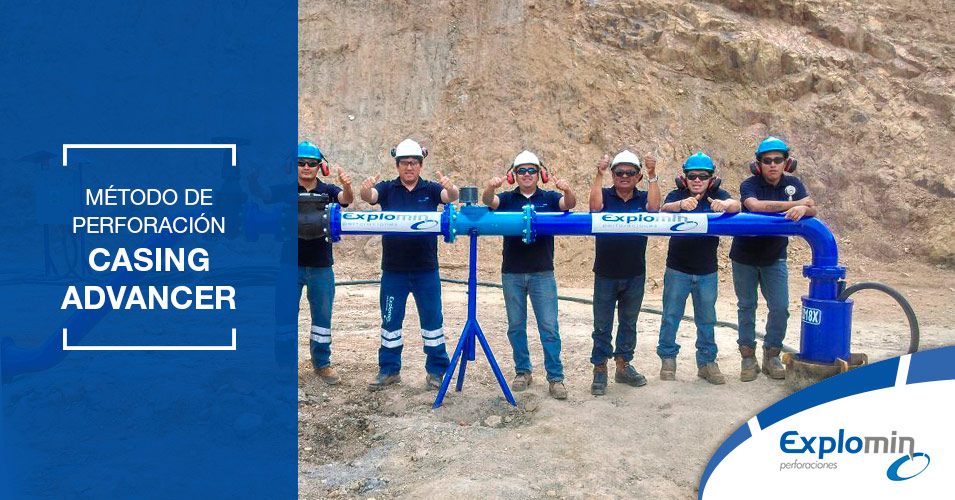 Flooded Well Drilling Method
Flooded well drilling is used to create large wells. During this process, the material that was drilled is returned to the surface inside the drill pipes. The method cleans the drilled material so that the borehole is not ruined. In addition, the level of fluid hydrostatic pressure influences the viscosity and stability of the large-diameter wellbore.
Such a method allows the use of bentonite to create polymer-based mud, in case the application of compound mud or natural mud is ruled out, but it must be taken into account that the rate of rise of the fluid must be 2.5 m/sec to remove the thickest material.
The impact force of a percussive tool is important in flooded hole drilling, but the combined action of such a tool's rotation can also be used.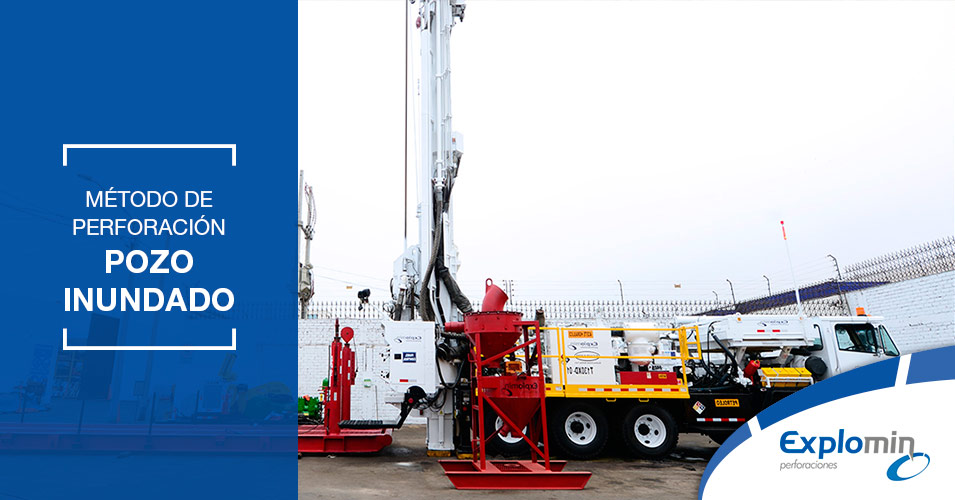 Explomin not only provideswater well drilling services, it offers solutions. It has the best staff, to which it owes all its prestige and excellence. Such a company has the best team of engineers, technicians and workers, who come together to remain at the forefront of new drilling methods and thus become leaders in the sector.