The Explomin Geotechnical area offers geotechnical drilling services for open tube casagrande piezometers, vibrating wire piezometers and inclinometers. To achieve this, the team uses tests, trials and geotechnical works of porosity, permeability and compaction with the SPT test, LPT test, Peck cone test, vane test, shelby tube sample, Lugeon permeability test and permeability test. Lefranc.
All Explomin equipment comply with a demanding control of parameters, thus maintaining the international standards with which they carry out each of their jobs. In addition, both the engineers and technicians of the leading drilling company have extensive experience in work related to the development of medium and large dimension tests.
Reflex ACT II RD
Explomin professionals use the best drilling core and core orientation system known as Reflex ACT II RD. Currently, it is the most precise in the field, which is why the drilling company uses it for the entire dimension of drilling. And our collaborators have vast experience in the use of this method.
About instrumentation
The Geotechnical Instrumentation service is also aimed at the monitoring and interpretation of post-assembly geotechnical instrumentation, cable management during construction works, and the repair and maintenance of vibrating wire cables. As you can see, it is a complete service that goes beyond the installation of equipment.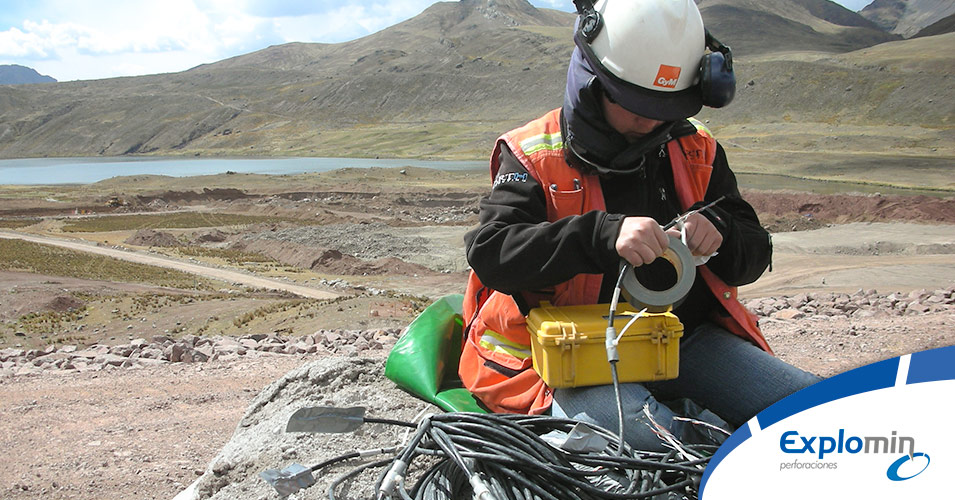 On the treatment of foundations
The leading company in drilling, Explomin, acts according to the demands of each project. This is how it uses sensors and digital reading equipment to develop the control of treatment of foundations with cement injections (Grouting). This process is known as the GIN method (Grout Intensity Number), being one of the most effective in the sector.
The foundation treatment method that Explomin executes also focuses on the design of cement mixtures or grouts. It is worth mentioning that the company's staff prioritizes on-site quality control of the cement mixtures in order to obtain excellent results.
Quality geotechnical works
Explomin has everything you need to provide the best geotechnical jobs of the mining sector. Its staff, advanced technology and commitment to the environment are its best letter of introduction. Reason for which, they have become the true leaders of the field.