Explomin seeks mining wealth to bring it to the surface, every day they face the challenge of exploring the depths of our soils, in search of minerals. Its team has been working for more than two decades to provide its clients with the best perforation service. In this way, the company demonstrates a great commitment to offer a quality service.
How much do we know about diamond drilling?
Today we will talk about diamond drilling, impressive results are achieved with it. It is a service in which a diamond drill bit is used to drill the rock and thus obtain a core, which is extracted, registered and placed in boxes to provide proper protection and conservation inside the core store (Coreshack) .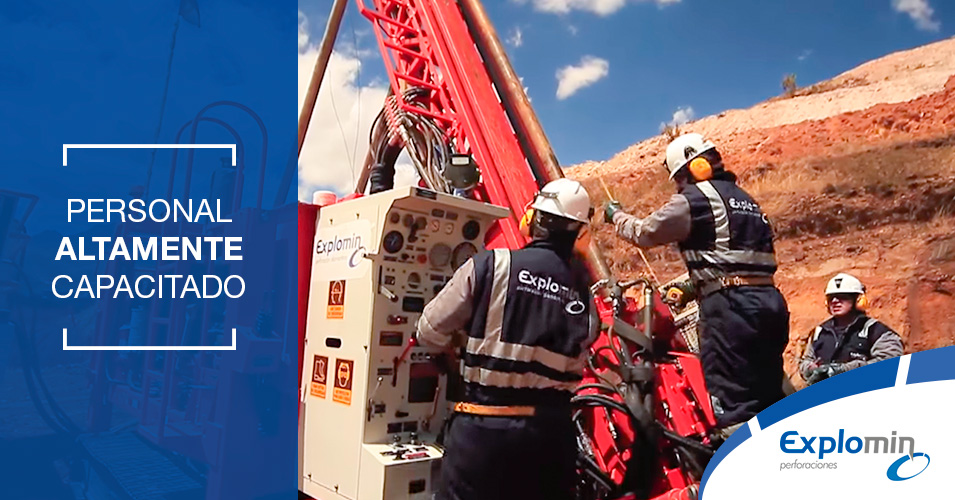 The diamond in diamond drill bits is used in drilling because it is the only material that has high hardness and, at the same time, high thermal conductivity. Such a feature allows Explomin to obtain an effective cutting tool for the rock and thus correctly extract all the samples or witnesses from the mineralized deposit.
Diamond drilling service
The diamond drilling service can be used to delineate mineralized bodies, analyze whether the mineralization process deepens and verify the resources found within a deposit. Although it can also be used in advanced stages in order to expand reserves and thus optimize work results.
There are cases in which diamond drilling is used to carry out the process of control drilling or confirmation drilling, in which the interior of the worked area is deepened in order to find new and very important reserves. of minerals.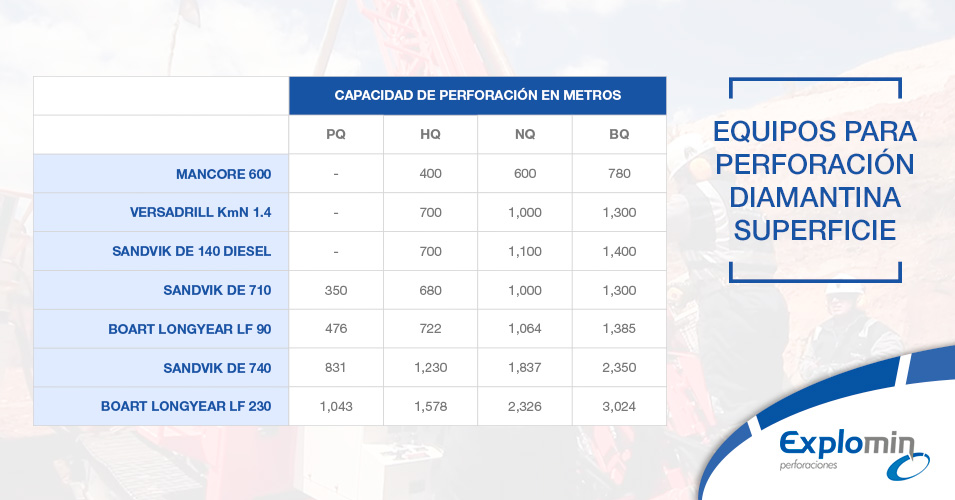 Why trust Explomin?
The company has modern drilling machinery on the surface and inside the mine, which can reach depths of up to 2,000 meters. In addition, its staff is highly trained and has the experience to provide the highest drilling performance in the market. Therefore, their services help the client take more care of their budget.
Explomin has various pipe handling systems for both surface and interior mines that allow a safer operation, since it minimizes the exposure of our personnel when handling pipes for drilling. They are the true diamond drilling specialists for geological exploration, geotechnics, hydrogeology and mining.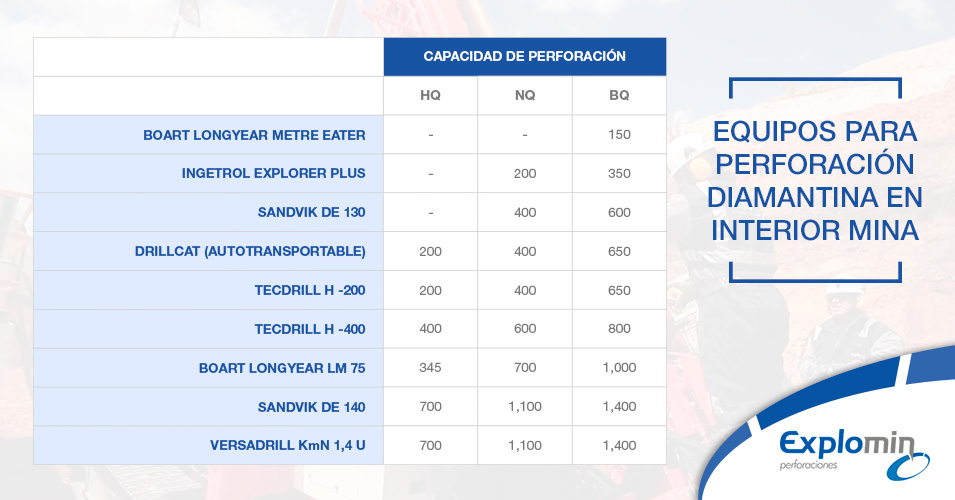 Mining exploration
To conclude, this company has focused all its efforts on becoming the most responsible mining exploration company in the country. For this reason, it has been in charge of establishing commercial ties with international markets because they are convinced that it is the only way to keep up to date with new technological methods and equipment.